In the workshop we will:
Read and react to three poems on the theme of 'family'.
Talk through the poems reflectively together, add in some snippets from other favourite writers, and use them to think about our own experiences.
Our aims are:
For us to have fun together and learn from each other by talking about literature
For you to leave with some new ideas and some new language, and to be inspired to share these with others
For us to think about what matters to us and to gain some new perspectives, helped by the poetry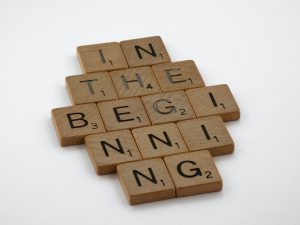 Tips for getting into the poems!
Can you put the finger on what "works" for you, and what doesn't hit the mark? Are there any specific words, images, colours, sounds or ideas that stand out?
What do the poems remind you of? Song lyrics, images, films, or memories of your own?
What kind of perspective would we need to feel that we are walking in the poet's shoes?
Are there any contradictions in the poem?
Do you think the poem conveys a particular idea or a message? What is the poet trying to tell us?
---
The poems
We'll have the poems in front of us, but if you would like to read them in advance you can see below or email cambridgegooddeath@gmail.com for the worksheet (available in large or standard size text).
1) Those Winter Sundays, by Robert Hayden. You can hear the poet reading the poem powerfully here.
3) I've Carried a Door On My Back for Ten Years, by John McCullough.
The quotations
You never really understand a person until you consider things from his point of view —
until you climb inside of his skin and walk around in it.
Harper Lee, To Kill A Mockingbird
All happy families are alike; each unhappy family is unhappy in its own way.
Leo Tolstoy
I was too young that time to value her,
But now I know her. If she be a traitor,
Why, so am I. We still have slept together,
Rose at an instant, learned, played, eat together,
And wheresoe'er we went, like Juno's swans,
Still we went coupled and inseparable.
William Shakespeare, As You Like It
Children of the same family, the same blood, with the same first associations and habits,
have some means of enjoyment in their power, which no subsequent connections
can supply; and it must be by a long and unnatural estrangement,
by a divorce which no subsequent connection can justify, if such
precious remains of the earliest attachments are ever entirely outlived.
Jane Austen, Mansfield Park
I needed words because unhappy families are conspiracies of silence.
The one who breaks the silence is never forgiven. He or she has to learn to forgive him or herself.
Jeanette Winterson, Why be happy when you can be normal?
Family quarrels are bitter things. They don't go according to any rules.
They're not like aches or wounds, they're more like splits in the skin
that won't heal because there's not enough material.
F. Scott Fitzgerald
Maybe children just want whatever it is they don't get. And then they grow up and give their children what they wanted, be it silence or information, affection or independence –
so that child, in turn, craves something else. With every generation the pendulum
swings from opposite to opposite, stillness and peace so elusive.
Laura Moriarty, The Rest of Her Life
It always gave me a peculiar feeling to catch a glimpse of my parents' lives before I was born.
Robert Drew, The Shark Net
---
Some other recommendations on the theme of family
You may like to have a look at Words for our selection of poetry and prose on themes connected to death, dying and loss.
Emma's recommendation: Armor, by Sharon Olds.
Laura's recommendation: To His Brother, by Robert Herrick
We'd love to hear your thoughts and learn from your insights and experiences.

Please leave feedback anonymously here or email us at cambridgegooddeath@gmail.com. We especially love to collect new recommendations of literature, poetry, lyrics, and artworks!
Posted: 7th March 2021