In the workshop we will:
Read and react to two poems on the theme of 'memory'.
Talk through the poems reflectively together, add in some snippets from other favourite writers, and use them to think about our own experiences.
Our aims are:
For us to have fun together and learn from each other by talking about literature
For you to leave with some new ideas and some new language, and to be inspired to share these with others
For us to think about what matters to us and to gain some new perspectives, helped by the poetry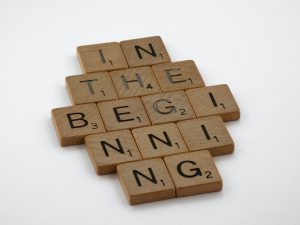 Tips for getting into the poems!
Can you put the finger on what "works" for you, and what doesn't hit the mark? Are there any specific words, images, colours, sounds or ideas that stand out?
What do the poems remind you of? Song lyrics, images, films, or memories of your own?
What kind of perspective would we need to feel that we are walking in the poet's shoes?
Are there any contradictions in the poem?
Do you think the poem conveys a particular idea or a message? What is the poet trying to tell us?
---
The poems
We'll have the poems in front of us, but if you would like to read them in advance you can see below or email cambridgegooddeath@gmail.com for the worksheet (available in large or standard size text).
1) Gillian Clarke, 'My Box'. You can read the text and listen to the author reciting the poem here: http://www.gillianclarke.co.uk/gc2017/my-box/
2) Naomi Shihab Nye's, 'Burning the Old Year'. It was published in Words Under the Words: Selected Poems (Far Corner Books 1995). You can read the poem here.
The quotations
Our memory is a more perfect world than the universe: it gives back life to those who no longer exist.
Guy de Maupassant
Memories aren't stored in the heart or the head or even the soul, if you ask me, but in the spaces between any given two people.
Jodi Picoult, Vanishing Acts
Because sometimes I live in a hurricane of words and not one of them can save me."
Naomi Shihab Nye, Words Under the Words: Selected Poems
One of the keys to happiness is a bad memory.
Rita Mae Brown
You see that life will become a thing made of holes. Absences. Losses. Things that were there and are no longer. And you realise, too, that you have to grow around and between the gaps, though you can put your hand out to where things were and feel that tense, shining dullness of the space where the memories are.
Helen Macdonald, H is for Hawk
I think it is all a matter of love; the more you love a memory the stronger and stranger it becomes.
Vladimir Nabokov
Footfalls echo in the memory
Down the passage which we did not take
Towards the door we never opened
Into the rose-garden. My words echo
Thus, in your mind.
T.S. Eliot, Four Quartets
"How often do we tell our own life story? How often do we adjust, embellish, make sly cuts? And the longer life goes on, the fewer are those around to challenge our account, to remind us that our life is not our life, merely the story we have told about our life. Told to others, but—mainly—to ourselves."
Julian Barnes, The Sense of an Ending
---
Some other recommendations on the theme of memory
You may like to have a look at Words for our selection of poetry and prose on themes connected to death, dying and loss.
Emma's recommendation: The Book of Love, Peter Gabriel
Laura's recommendation: The Road Not Taken, Robert Frost
We'd love to hear your thoughts and learn from your insights and experiences.

Please leave feedback anonyous here or email us at cambridgegooddeath@gmail.com.
Posted: 13th February 2021