In the first series of our next series of workshops we will:
Take a moment to think about how poetry and literature can give us new ways of relating to each other.
Read and react to literature on the theme of 'the moment'.
Talk through two poems reflectively together, adding in some snippets from other favourite writers, and use them to think about our own experiences.
Our aims are:
For us to have fun together and learn from each other by talking about literature
For you to leave with some new ideas and some new language, and to be inspired to share these with others
For us all to think about what matters to us and to gain some new perspectives, helped by the poetry
Tips for getting into the poems!
Can you put the finger on what "works" for you, and what doesn't hit the mark? Are there any specific words, images, colours, sounds or ideas that stand out?
What do the poems remind you of? Song lyrics, images, films, or memories of your own?
What kind of perspective would we need to feel that we are walking in the poet's shoes?
Are there any contradictions in the poem?
Do you think the poem conveys a particular idea or a message? What is the poet trying to tell us?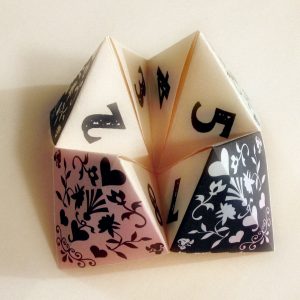 ---
The poems
We'll have the poems in front of us, but if you would like to read them in advance you can see below or email cambridgegooddeath@gmail.com for the worksheet (available in large or standard size text).
1) 'What the living do', by Marie Howe
2) 'Pied Beauty', by Gerald Manley Hopkins
Glory be to God for dappled things –
   For skies of couple-colour as a brinded cow;
      For rose-moles all in stipple upon trout that swim;
Fresh-firecoal chestnut-falls; finches' wings;
   Landscape plotted and pieced – fold, fallow, and plough;
      And áll trádes, their gear and tackle and trim.
All things counter, original, spare, strange;
   Whatever is fickle, freckled (who knows how?)
      With swift, slow; sweet, sour; adazzle, dim;
He fathers-forth whose beauty is past change:
                                Praise him.
The quotations
[…] we all leant out into the courtyard to look, and saw the vines laced about among the
pillars and the stars white in the sky. The moment was stabilized, stamped like a
coin indelibly among a million that slipped by imperceptibly.
'Street Haunting', Virginia Woolf
  […]  We
come into the room, the windows
are empty, the sun is weak
and slippery on the ice     And a
sob comes, simply because it is
coldest of the things we know
'Interior (With Jane)', Frank O'Hara
There's a certain Slant of light,
Winter Afternoons –
That oppresses, like the Heft
Of Cathedral Tunes –
Heavenly Hurt, it gives us –
We can find no scar,
But internal difference,
Where the Meanings, are –
Poem 320, Emily Dickinson
---
Some other recommendations on the theme of 'moments'.
You may like to have a look at Words for our selection of poetry and prose.
Emma's recommendation: 'My Heart Leaps Up', by William Wordsworth
Laura's recommendation: Take a look at the rest of the essay 'Street Haunting', by Virginia Woolf. There's a great introduction and a copy of the text from an original, signed 1930 publication here: Street Haunting, an essay by Virginia Woolf – The British Library (bl.uk)
And an extra treat for anyone sharing our love of Hopkins.
We'd love to hear your thoughts and learn from your insights and experiences.

We are actively collecting feedback on your experiences of the workshop and especially on suggestions for changes of format, accessibility etc. Please fill out a survey here or email us at cambridgegooddeath@gmail.com. We especially love to collect new recommendations of literature, poetry, lyrics, and artworks!
Posted: 1st June 2021